About the school
| | | |
| --- | --- | --- |
| | | Rainbow Public School was established in 1993 by Mr. Jagdish Chand an Ex-Airforce Officer to cater to the educational needs of children in Rudrapur. The School is affiliated to Central Board of Secondary Education, New Delhi and prepares its students for All India Senior Secondary Certificate Examination(AISSCE) conducted by it. The school believes that just clerical knowledge is insufficient to meet the challenges of ones life. So students are taught skills, values & attiquets through a wide spectrum of scholastic and co-scholastic activities. Thus, we at Rainbow are totally committed to the cause of education. |

A School with a vision
Teachers with a mission
Students with high aspiration
"Just as one candle cannot light the other without burning itself, no teacher can educate, without....... continuing the process of self-learning"
Latest News
School Children Intraction with PM.
The Hon`ble PM would be interacting with school children on 5th sep. 14 on the occasion of teachers`s day from 3:00 PM to 04:45 PM. been made in the school for viewing it live by students.
Excellent Board Result 2013-14
Anurag Kumar Gupta-91.8%
Daksh Adlakha-91.0%
Rajat Gangwar-88.0%


Subject Toppers

Priyanshu Raj-98(Chemistry)
Daksh Adlakha-95(Physics)
Anurag Kumar-95(English)
Rahul Singh-93(Physics Education)
Rajat Sharma-93(Physics Education)
Shivani Sharma-93(Physics Education)
Daksh Adlakha-95(Mathematics)
Rahul Singh-95(Mathematics)
Khushboo Kalra-95(Bus.Stds)

School Reopened
School reopened on 2nd July amidst rains.
Class - XII Toppers Felicitated.
Investiture Ceremony Organized on 12th July.
Head Boy 2014-15 Bhaskar Pandey class-XI.
Head Girl 2014-15 Hitakshi Singh class-XI.
Information & Technology Introduced in Class-IX as an Additional Subject.
Teacher's Motivation Workshop Conducted by Ratna Sagar Publishes on 30th July.
Workshop
Teacher's Motivational Workshop conducted by Ratnasagar Publishers on 2nd July
CCE Workshop
CCE workshop conducted for TGTs and PGTs by aeits on 6th July.
Condolence Offered
Condolence offered to Uttarakhand cloud burst victims on school reopening.
Website Launched
School Website Launched on 17 July 2013.
Yellow Day Celebration
Yellow day celebrated by Nursery Wing on 12th July.
Chairman's Message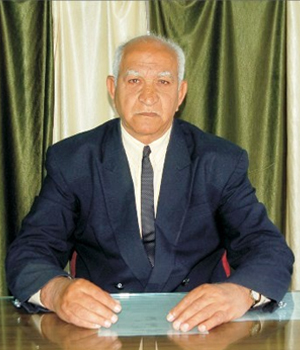 As the Chairman of Rainbow Public School it gives me immense pleasure and confidence in seeing the growth of the school. l am vastly reassured by the success of the school in the field of education, sports and co-curricular activities that the school is progressing in the right direction. The children are the future of a nation and the principal goal of education is to develop them as men and women who are creative thinkers, inventors and discoverers.
A school must provide its students an atmosphere for multifaceted development, where children are encouraged to pursue their goals. I take immense pride in stating that our endeavors have always been to move in this direction. I firmly believe that, besides the infrastructure and the resources, it is the quality and approach of the staff that matters the most and since the inception of this school, I have been noticing a gradual progress and growth in this field.
This has been possible because of the combined efforts made by School Management, Principal, Teachers, School Staff and the Students. I am extremely happy to state that this school has been able to live up to the trust reposed on it by the parents. JAI HIND
Mr. J.C. Malik
Principal's Message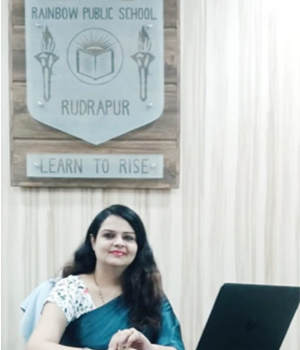 "Be careful of the things you say, children will listen. Be careful of the things you do, children see and learn" The lines from Stephen Sondhiem's musical 'Into the Woods' tell adults to be good examples to the children. We often hear people say that the best way to teach children is to teach by example. We complain that our new generation has lost the moral values and that they are only concerned about worldly things that satisfy their whims.

If we have children who are walking the wrong path, could it be because we ourselves "have not entered and have prevented others from entering "the door of knowledge". It's time to ponder. In his acceptance speech after being awarded as the 2009 CNN Hero of the year. Efren Penaflorida said, "You are the change you dream of. I am the change I dream of. Collectively, we are the dream of ourselves. We have to unleash the hero in us". Change must start from within. We need to go within ourselves and begin a chain reaction of change. Only then we can inspire other people to bring a change in our family, society, nation and the world at large. Children are our 'future'. if we want our future to be bright, they need to develop their talents, understand their innate abilities and develop a sense of responsibility. As educators, we are entrusted with this noble mission. So let us light ourselves and enlighten them so that they can brighten the lives of those around them. JAI HIND
Mrs. Mary Singh